Our ultimate goal at A Royal Flush is to provide exceptional customer service, which includes timely, efficient, and sanitary completion of our Precision Service Plan for our portable restroom rentals.  There are several things that our clients can do to partner with us to ensure that our Service Technicians can do their jobs, and keep your site or event clean and sanitary for the duration of your rental.
Here are some suggestions that make a difference in our ability to keep your portable restroom unit clean, safe and pleasant!
We look for two important things when we place a unit at your site:
→ Is the unit 20FT from the customer's home base.
→  Is the truck able to access the unit from the road within 20FT for pumping.
Working with your Customer Service Representative to ensure we find the right placement for your unit is KEY to ensuring safe access for our technicians for servicing your rental
Avoid Relocating Your Unit
We strongly recommend  that you do not relocate your portable toilet unit on your own. If your portable toilet needs relocating, please notify a member of our Customer Service Team to ensure proper placement and accessibility.
Personal relocation of our portable restroom units is highly discouraged due to mishandling and damage that can easily occur.  All relocations must be communicated to the Customer Service Specialist for service to be continued safely and effectively.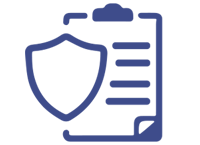 We offer, and highly recommend, the extra protection and security of a Damage Waiver for your portable toilet rental.
This waiver protects our clients from the additional costs of unexpected damage to our portable restroom units.
Our service equipment is designed to handle human waste and toilet paper only, and can easily be damaged or clogged by foreign substances such as plastic bottles, large paper products, food containers, etc.
We highly encourage the use of your rental unit to be as similar to your use of any indoor toilet to ensure the best service possible, and avoid damage to our equipment.
Sometimes properties have accessibility prohibitors including gate codes, keys or locks on units. We always recommend using locks with codes that can be shared rather than keys.
Any update or change to your security system should be communicated to your Customer Service Representative so we can help our technicians access your properties or units as quickly and easily as possible.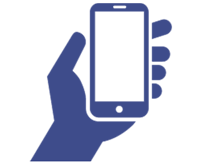 In the event of an obstacle of any kind that may arise while attempting to service your units, having a reliable and available contact person on site is key.
Our customer service team routinely reaches out to the on site contact person for feedback, and evaluation of service.   If the contact person changes, updating the contact information is highly recommended.
What Our Clients
Are Saying

The office support was exceptional in dealing with numerous changes to the order over the four weeks, always available regardless of day or time. Equipment delivered per schedule and perfectly maintained.
Thanks.
LARGE EVENT CLIENT
What Our Clients
Are Saying

Your team working with us in Orchard Beach were amazing. They completely understood the cleaning protocols and were sensitive to our (and guests) needs to keep all the units constantly cleaned.Beyond doing their jobs perfectly, their attitudes exceeded their performance; always smiling, always positive.
Thanks for making my job easy.
LARGE EVENT CLIENT