OVERVIEW:
A Royal Flush provides a full range of
portable restroom
services to make sure your event or site is extra fully equipped and worry free. From large-scale long-term builds to small but prominent residential projects, as well as large-scale concerts, festivals, outdoor parties and backyard gatherings, we can meet all the portable bathroom and
toilet trailer
rental needs.
We pride ourselves on our attention to our customers, maintaining a the best customers service experience for you from the moment you inquire about what we can offer to the moment our services are complete. We offer add-on options that will best suit YOUR needs and boast expertise gained over the past year in helping to provide guidance and assistance in finding exactly the right services, and products, for you.
SERVICES:
Restroom Attendants: Our team of Restroom Attendants will provide an elevated and special experience for your guests. The attendant service ensures that your VIP Restroom Trailers and Portable Bathroom Rentals are well-stocked, clean and hygienic for the duration of your event.
VIP Portable Restroom Packages: Ask our event specialists about elevating your guests' experience with the Silver, Gold or Platinum Event Packages that are designed to provide all the comforts of a home bathroom, while adding special touches that your guests will love. From fresh flowers, linen towels, toiletries and other special amenities, the VIP Portable Restroom Packages are sure to impress.
On-Site Event Consultation: When planning a large-scale outdoor event or wedding, it is important to be sure all details are planned. Our experienced team of event specialists is available to meet with you on-location prior to the event to ensure all details, logistics and portable restroom positioning are perfect for your event.
Generators and Water Tank Solutions: Portable Restroom Trailers require an electrical and water supply hook-up for use. We understand that many outdoor locations are not able to provide ample water and electric to run a VIP Restroom Trailer. Don't worry. A Royal Flush has Generators and Water Tanks to ensure your Portable Restroom Trailer works properly.
Pumping Services: For events that run for extended hours or multiple days, it is important to maintain the tank function of our Portable Restroom Trailers and Portable Toilets through scheduled pumping services and tank maintenance.
Service Technician in Truck: For large-scale events with big crowds, it is important to service our Portable Restroom Toilets and Holding Tanks throughout the day. That's why a Service Technician will be on-site and available to troubleshoot potential problems if they arise.
We offer Freshwater Tanks and Waste Holding Tanks that are perfect for construction-site office trailers and event caterers.
Our Trash Box is perfect for all events. Its space saving and environmentally friendly design, promote proper disposal…
The Potable Water System is perfect for construction trailers to enable running water by connecting directly to your existing faucet.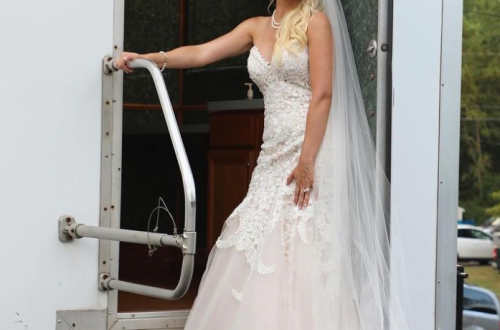 Snow is sometimes the perfect ingredient for a fairytale-like wedding. It adds a beautiful flair to photos...
Read more