Delivered in clean condition, our restroom rentals are properly maintained and kept clean throughout your rental period by our skilled service technicians, who follow our Precision Service Plan. We offer regular service with rentals and additional service is recommended depending on the frequency of use. Reach out to us today for the best cleaning program for your project or event!
PRECISION SERVICE PLAN: OUR SERVICE PROCESS TO PROVIDE SUPERIOR CLEANLINESS AND SAFETY STANDARDS
Step 1 → Every truck is required to be stocked with cleaning supplies and tools that meet industry standard – from specialized deodorizer and professional grade degreaser to squeegees and gloves, our trucks are checked and ready before they leave for the day.
Step 2 → The safety of our Service Technicians and customers is a company priority. Therefore, our team is equipped with a variety of necessary safety equipment based on your job site.
You may see:
→ A yellow vest over a company uniform
→ Specified work boots
→ Safety glasses
→ A hard hat on some construction sites
→ Operational Bluetooth headset for hands free communication with dispatch
WHEN WE ARRIVE AT YOUR JOB SITE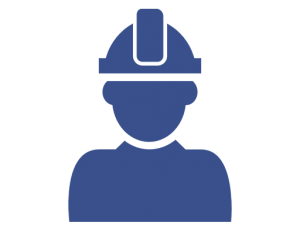 Step 1 → Count the units to be sure we're not missing anything that needs service
Step 2 → Pump out all waste, clean and disinfect all surfaces and facilities INSIDE the unit
Step 3 → Rinse the entire unit clean with water, no residue, no buildup!
Step 4 → Refill water tank and add deodorizing tablet inside
Step 5 → Replenish all products inside, such as toilet paper, sanitizer and soap
Step 6 → Document completion of work with photographs and notes in our system
BEFORE WE LEAVE YOUR JOB SITE
Step 1 → Record any exterior/interior damage and repair immediately in job completion notes and inform dispatch.
Step 2 → Remove any graffiti with graffiti remover if possible. We document what cannot be removed in job completion.
Step 3 → Store and secure all supplies and equipment.
Step 4 → Assess job site to be sure you have the optimal number of units for your needs and relay any notes to our sales team
Step 5 → If any unit/units are severely damaged, report the damage to be sure we exchange any units if necessary
Step 6 → In the event of a safety or accessibility issue, drivers will photograph the area and report the issue so we can avoid it in the future
Step 7 → If there is a safety or accessibility issue, our driver will remain on-site until dispatch resolves the situation with the client. Dispatch will then inform the driver how to proceed.